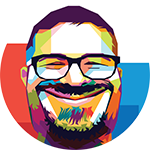 Tamás Balogh-Walder
seller

+36209721013 | bringa@tms.hu | tms.hu/bringa | strava
---
Look 695 Aerolight Pro Team
frame set (2013)
for sale!
For sale is this LOOK 695 Aerolight Pro Team frame set with accessories as shown on the pictures. The frame is guaranteed original and can be checked!
High-resolution images can download here: look_695_aerolight_frame_set.zip (ZIP, 99.6 MB)
Important: in it's current position, the seat rail height is 665 mm from the centre of bottom bracket, which can be increased to 24 mm using the factory spacers. (Not included.)
It lives in Budapest, Hungary, and can be viewed in person by appointment (I will send you the exact address in case of specific interest).
Of course, I will also post it at the buyer's risk and expense - with advance payment! Please contact me in this case, so that I can give you the exact shipping options according to your address.
As long as the ad is visible, it is still valid!
Thank you for viewing, have a nice day!
Product details:
product: LOOK 695 Aerolight Pro Team frame set
frame: LOOK 695 I-PACK Aerolight carbon (EN 14781 certificate)
serial: M31932J13LD10303(7)
carbon type: High Modulus ultra-light 1.5K carbon fabric
size: 53 (M)
finish: Pro Team Mondrian color
UCI: LOOK-695A-RD 41184
year: 2013
fork: LOOK HSC 7 Aero
headfit: Headfit 3 Integrated Headset 1''1/8" Top Inox Bearing 1''1/2" Bottom Inox Bearing - Ø Top: 41.7mm Ø Bottom: 52mm - Slopes 36°/45°
bottom bracket: BB65
stem: LOOK Aerostem, 110mm
crankset / crank arm: LOOK Zed 2 carbon (170 / 172,5 / 175 mm)
seatpost: LOOK E-post Ti
weight: 2,3kg as shown in the pictures
price: 1.850.- EUR + shipping
Note: Payment by bank transfer only via IBAN. Any local VAT and other import costs outside the EU are at the buyer's expense.
---
A BWTMS™ név és bármilyen az oldalakon található vizuális elem (minden grafika és kép), termék és szolgáltatás, valamint szöveges és egyéb tartalom
Balogh-Walder Tamás (BWTMS) regisztrált és bejegyzett védjegyei, márkanevei, ill. tulajdonai.
Más cégek logói, nevei, termékei és szolgáltatásai azon cégek bejegyzett védjegyei.
© 1998-2023 BWTMS. Minden jog fenntartva.